If I could choose one phrase to characterize my life, it would be this… Simple Guy, Awesome God.
I made my appearance in the world on August 10, 1945, in the town of Niagara-on-the-Lake, Ontario. Little did I know that I had become the eighth member of a tribe that would grow to include eight girls, three boys, and two parents.
Our gang left the lakeside in 1947 and settled on a farm about ten miles northwest of Guelph, Ontario. The students in the little one-room schoolhouse down the road were thrilled—they now had enough kids to form a baseball team at recess.
Late in December of 1950 we left the farm and moved to Guelph. The next year I was snatched from the carefree life of a pre-schooler, entering the academic world of kindergarten at the age of six.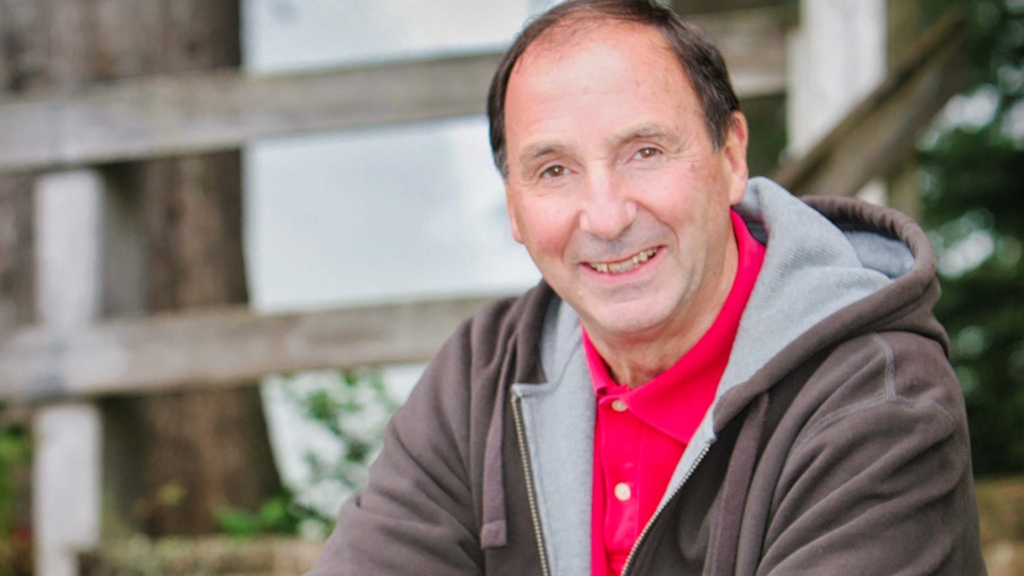 Torrance public school on Waterloo Avenue became the birthplace of many fond memories—and a few not so fond, like the day I got the strap for throwing a snowball. The principal had decreed that snowballs could be thrown on half of the playground, but not on the other half. One day I rolled up a sizable ball of snow, walked up to the imaginary line, and lobbed it over into the no-throw zone. Mr. Couling was watching from an upper window, and promptly administered justice.
In the summer of my twelfth year I took a step that changed my life. That might be an overstatement—how much life is there to change at twelve? (Unless you ask my brother or some of my sisters.)
Maybe I should put it this way. At twelve I began a relationship that set the course for the rest of my life. I was sitting in our living room with my Dad watching a Billy Graham crusade on TV. From my early days I had a God consciousness. But I had come to know that there was something more, something that required a personal decision on my part. When Billy gave the invitation that night I quietly responded by inviting Jesus Christ to come into my life as my personal Saviour.
The following summer I went to camp for the first time—Teen Camp at Muskoka Baptist Conference on Mary Lake, near Huntsville Ontario. I arrived at camp a timid, apprehensive, gangling thirteen-year-old. But as the days passed, so did my fears. Not only did I enjoy camp, but I suspect that those ten days planted a seed that would eventually lead to a career in youth work.
At the end of grade 10 I was surprised to find myself elected as vice-president of the ISCF (Inter-School Christian Fellowship) club at school. I felt very inadequate, but my Awesome God began a pattern of taking this simple guy by the hand. That summer the Teachers' Christian Association sent me to the ISCF leadership camp, Campus-in-the-Woods, on the Lake of Bays in the Halliburton area of Ontario. It was a great boost as far as my Christian life was concerned. The experience enabled me to approach the coming school year with greater faith and less fear.
The following summer, 1963, is forever stamped on my memory. I had my first experience as a camp counsellor. Guelph Bible Camp, then Camp Mini-Yo-We. I still remember the upturned faces of those young boys in the cabin at night, and the thrill of sensing they were receiving my humble verbal offerings.
I returned to Camp Mini-Yo-We the six following summers, each year accepting a little more responsibility.
The decades to follow were filled with simple guy/awesome God scenarios. Many will play out on the pages of this website. Bible College. Seminary. Marriage. Three children, eventually resulting in ten grandchildren. Ministry included 27 years with Youth for Christ, 2+ as a pastor, and 10+ with Alpha Ministries of Canada. But the story is less about me and more about the awesome God who led and sustained me. He gave me words for all seasons.